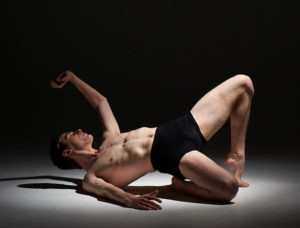 Bleu has a seriously scientific and enquiring mind, and he likes to use it. Wouldn't you like to know what's going on in there, too? Let me get right to the point: Bleu's modelling career has brought him artistic fulfillment, and a string of not-so-secret admirers who hang on his every hair toss.
Bleu likes to try anything once, more, with feeling.
Facing away from the mirror, to boot!
Vegan boots only, please. Bleu takes his animal rights very seriously. Party animals only need apply.